Cooley dominant in Oriels National Finals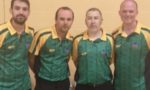 Cooley were so close to a clean sweep of all the national open qualifiers by winning 4 out of 5.
National Rinks
The National Rinks had only reached the last 4 stage. But a mouthwatering tie saw Paddy Hanlon Gerry McCabe Stephen McMahon and John Murnaghan face off against the 4 Hands. The game itself did not dissappoint and with 2 ends to go Paddy lead by 2 after some mesmerizing bowls from both teams The 2nd last end saw Paddy pick up another single which was enough to see him over the line. The other semi final saw Paul Duff Andrew Meegan Colm Minnock and Patsy duff against Patsy Burns Michael McLearnon Noel Mackin and Anthony Reel. This game was nip and tuck throughout but in the last few ends Anthony managed to pull away to win by 4. The final Paddy raced into a 6-0 lead but Anthony steadied the ship to take it to 7-3 after 6 ends. In the end the lead was just to much for Anthony leaving the Cooley quartet through to Shawsbridge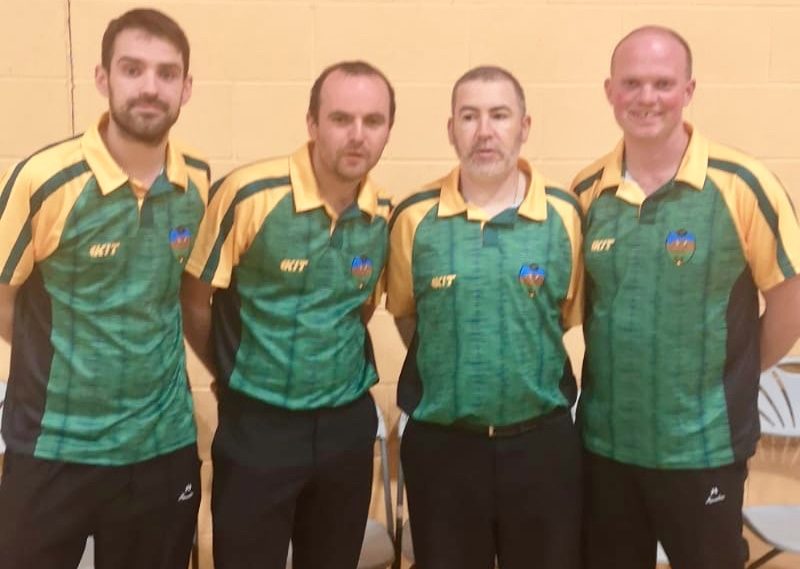 National Trips
The National Trips were also down to the semi-final stages. Gerry McCabe Kieran Trainor and John Murnaghan had a comfortable victory over Colm Minnock MarHy Larney and Paddy Farrel. The same could not be said for the other semi-final. Paddy Hanlon Stephen McMahon and Conor Mackin looked dead and buried at 9-7 down last end. But somehow Fra Woods playing with Micheal Savage and Ronan Hanlon grabbed defeat from the jaws of victory by firing with his last bowl and missing the target. The final itself was a very one sided affair with Gerry's triple cruising home with an end to spare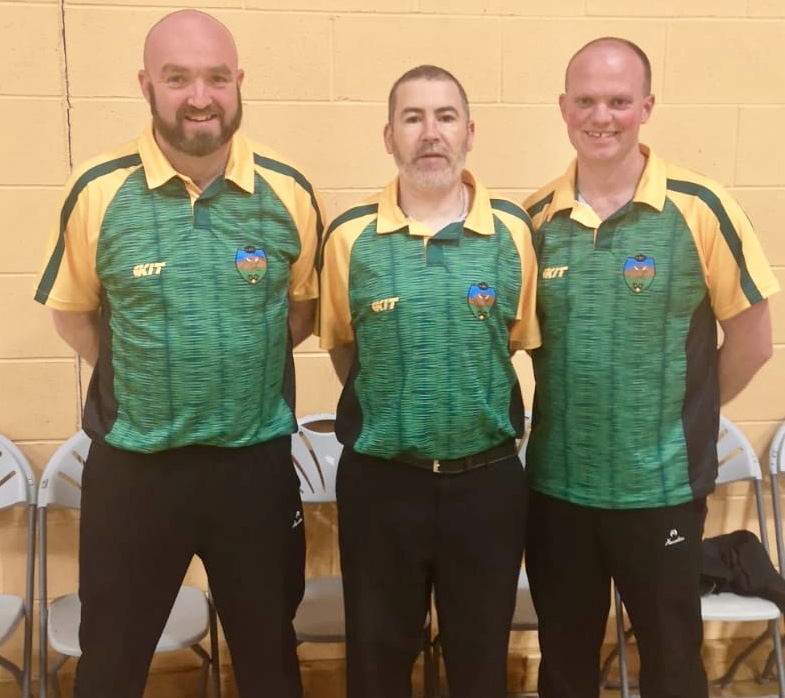 National Pairs
Stephen McMahon and Kieran Trainor Looked favorites on paper against Gerry Roe and Mj O'Conner but the Shercock pair showed on the qualifying night paper means nothing. Stephen took an early lead and while Gerry fought back slightly the lead was just to great and the Cooley Pair qualified with an end to spare.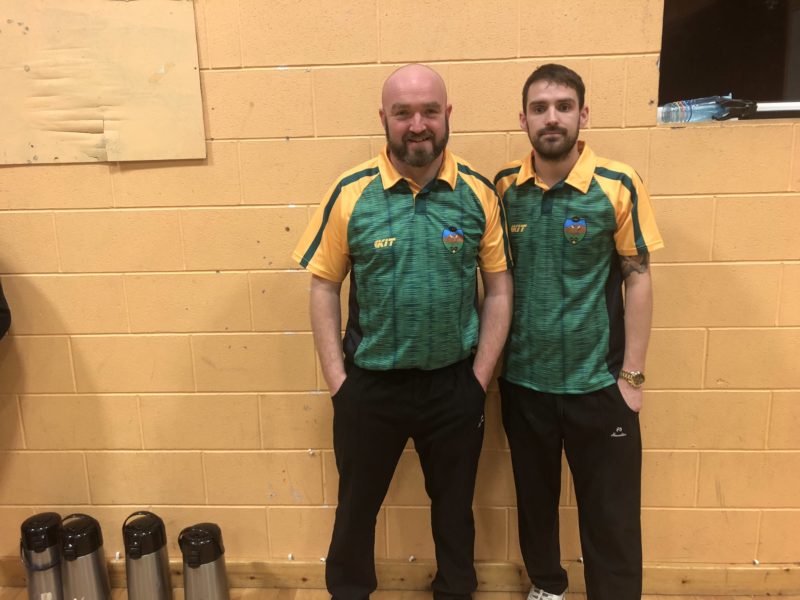 National Singles
Shane Hand breezed past an out of form Thomas Martin winning with a couple of ends to spare. The other qualifier was much closer and in fact Colm Minnock and Gerry McCabe couldn't be separated after 10 ends. Gerry's big bowl experience showed in the end when he played a perfect extra end which rounded off a remarkable night for Gerry by winning 5/5 and qualifying in the singles trips and Rinks
Ladies Singles
The ladies Singles was arguably the game of the night. There were some incredible shots played throughout by both and playing the last end Christina Holmes lead by Mary Larney by 1. Somehow Mary missed her last by the narrowest of margins which left Christina claiming the ladies singles.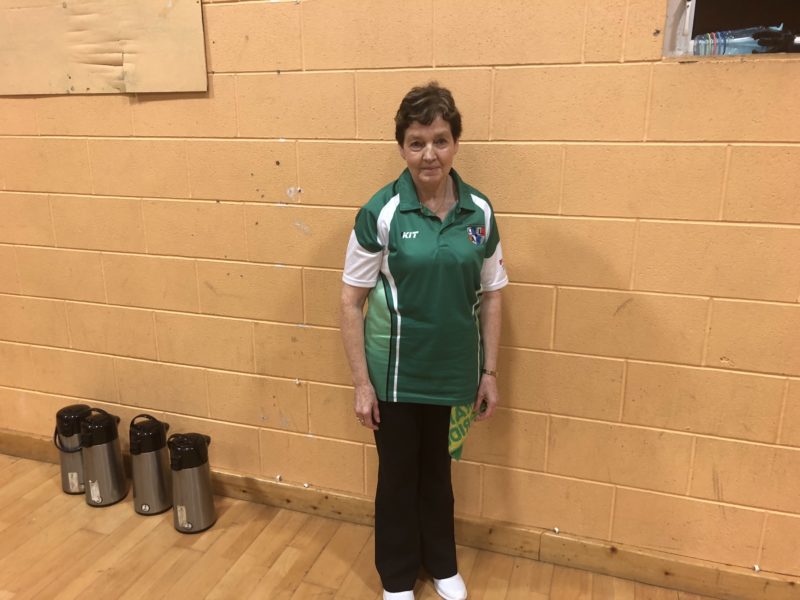 Ladies Pairs
Due to so few turning up on the qualifying night it was completed that night with the winners being Gill Rouiller and Imelda Hanratty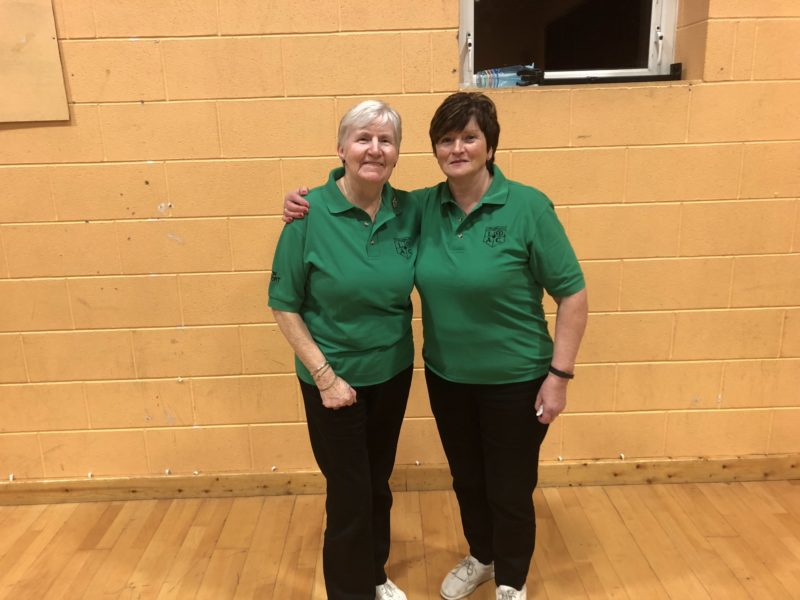 Ladies Trips
The Ladies Trips saw Gill Rouiller Mary Garlan and Imelda Hanratty face Mary Larney Anne Marie Duff and Teresa Finnegan. The Killanny trio began brightly and took an early lead but Mary fought back to even the scores at 4-4. But this only delayed gills victory as she ended up winning with an end to spare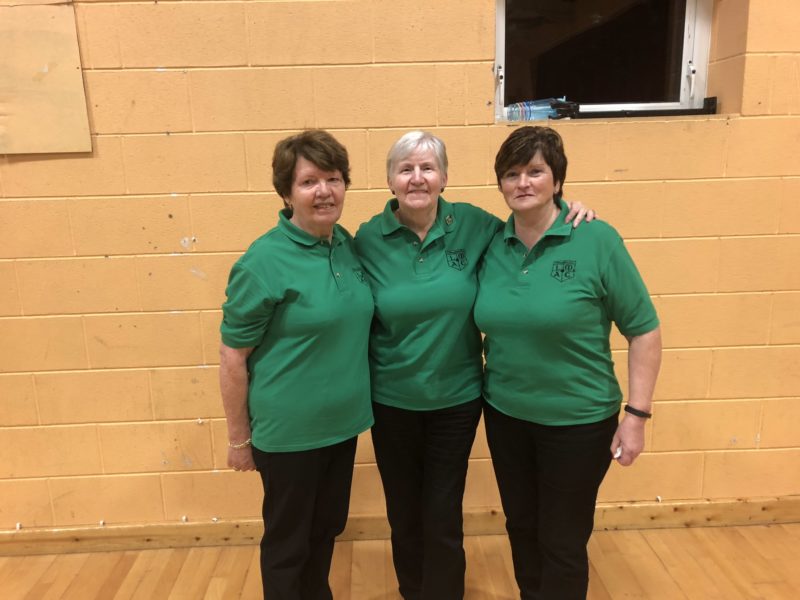 Junior Singles
Megan Devin and Sophie Thornberry put on a show by proving that they are not alone 2 good juniors but 2 good bowlers. Megan in the end won with an end to spare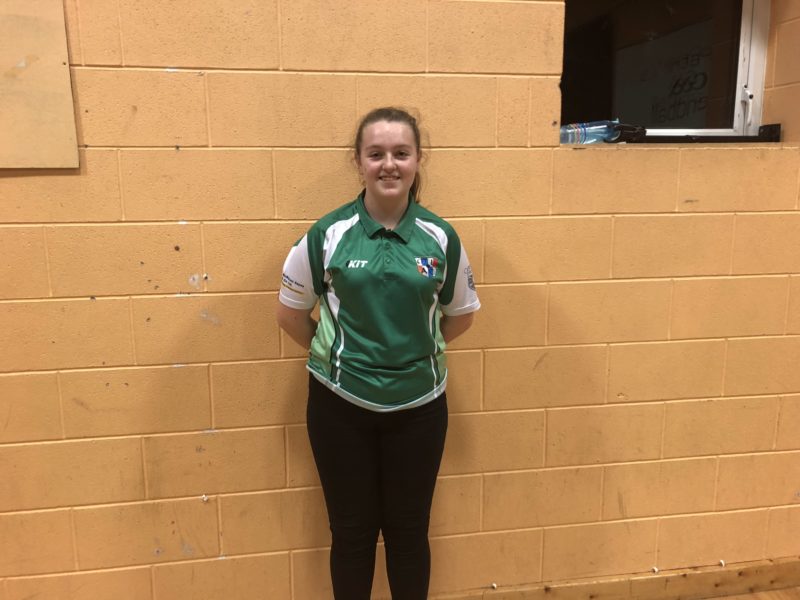 National Junior Pairs
Sophie had another chance however playing with Chloe Dystra. Here she faced another of Oriels new starlets in Ciara Floyd who was with the young Noel McDonnell. Ciara took an early lead but Sophie fought back to lead by 3. Ciara was not to be undone and won on the last end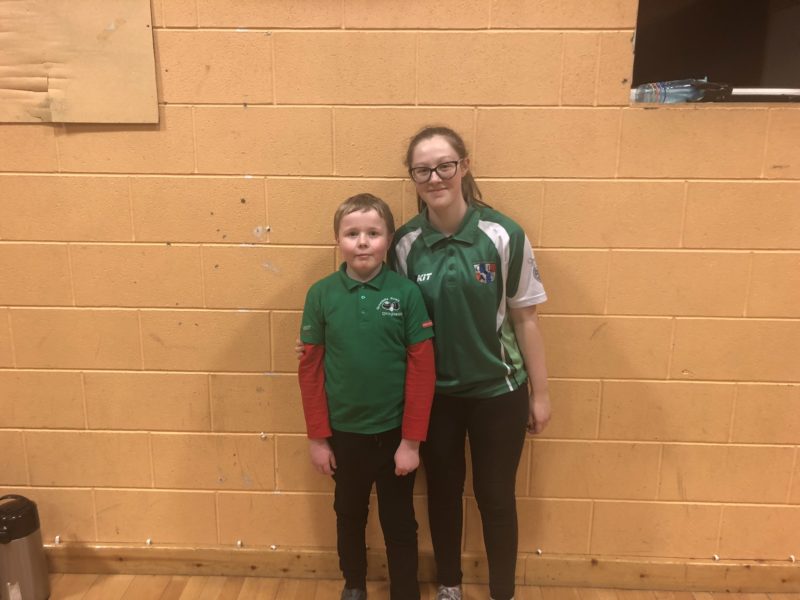 Over 55s
Rachel Brennan and Jim Fox began quickly against Noel Mackin and Anthony Reel and never took the foot off the pedal winning with 2 ends to spare