Gerry McCabe to face Colm Minnock in final of National Singles Sec A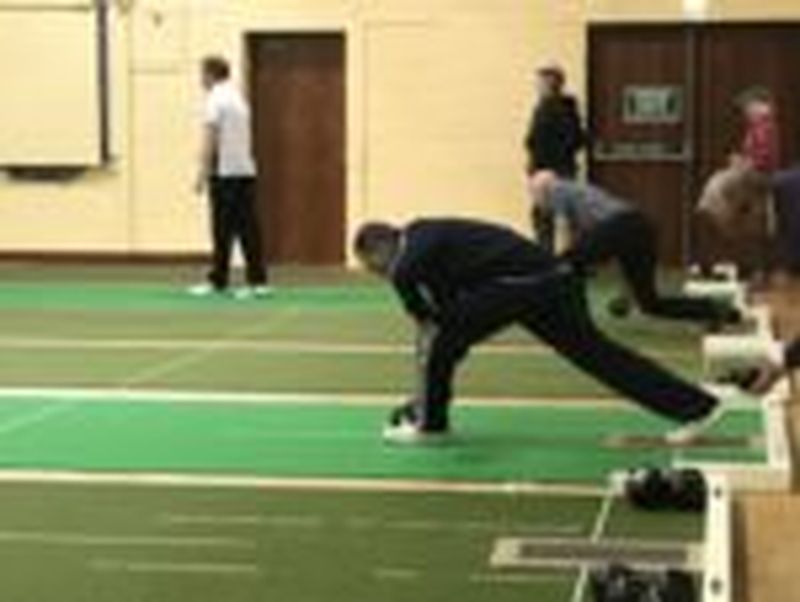 Monday night saw a night of massive suprises, some great bowls and some nail biting results.1st Round
The night began with two incredible first round ties. Paddy Hanlon faced off against Jason Hand and Gerry McCabe faced Sean Conroy with the Cooley pair both comfortably winning. Jim Harmon has a great win over Conor Mackin. Diarmuid McMahon finally got over his bogey man Thomas Gartlan winning with an end to spare. The first of many big surprises came when Peter Byrne lost to Francis Bannon but the shock of the round came when the inform Niall Hand lost to Jim Rafferty.
2nd Round
This round continued where the 1st round finished off, with another shock, this time Paul Duff losing to Paul Keough. Diarmuid had a narrow victory over Francis Bannon winning by 1. Anthony Reel won by the same margin, this time against Carol McMahon. Jim Harmon continued his good form disposing of Aidan Conroy. Gerry Mccabe put an end to Jim Raffertys run but only just.
Quarter Finals
Diarmuid McMahon had a great game with Brendan McCabe winning by 3. Anthony Reel put an end to Jim Harmon's great run. Gerry McCabe comfortably beat Paul Keogh. The shock of the round came when Colm Minnock beat Paddy Hanlon. Paddy went 12-3 down with 3 ends to go and picked up a 3 &4 to take the game to within 2 but Colm managed to hang on for victory.
Semi finals (last game of the night)
Anthony Reel began quickly against Gerry Mccabe taking a 6-3 lead but Gerry was not to be undone and eventually won with an end to spare. Likewise Diarmuid began quickly taking a 6-2 lead but Colm fought back to take an 8-7 lead playing the last end. With his last bowl Diarmuid fires and missed leaving Colm a deserved winner.