Niall lifts Corduff title for 2nd time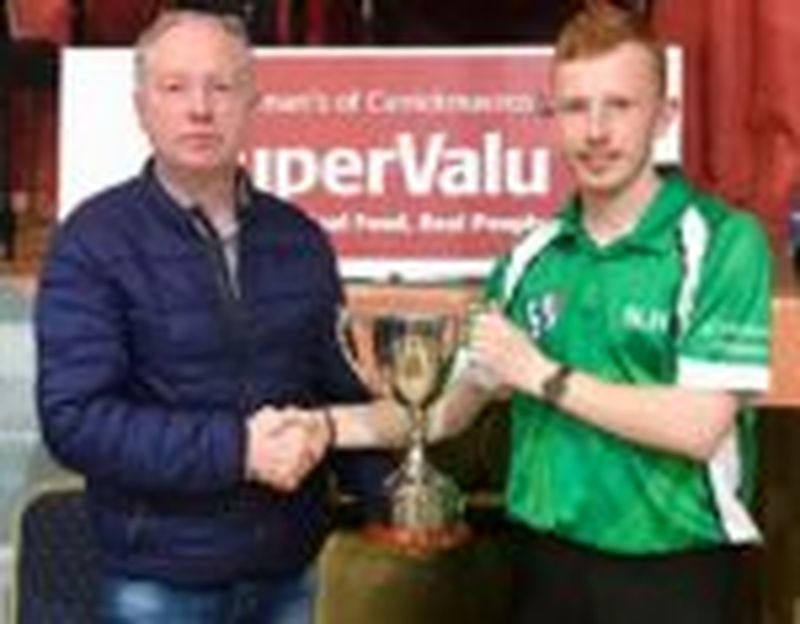 After a fantastic weeks bowling, where over 185 competitors entered, Monday night saw the climax of our Open Singles. The finals night was riddled with multiple Irish champions and it was anyone's guess who would lift the title
1st Round
A big surprise came when current holder Cecil Dillon lost to Kenny Steenson. Gerry Mccabe, Mark Hamilton, John McMahon and  Jim Harmon all had comfortable  wins over Ronan Hanlon, Brendan Murphy, Thomas Martin and John Elliot respectively. The tie of the round saw Niall Hand square off against Gary McNabb. Niall was on top of his game and Gary couldn't cope, with Niall winning with an end to spare. Another local favorite Jim Fox continued his good form by beating Eanus Hamilton. The closest match saw Paddy Hanlon beat Anthony Reel by 1
Quarter Finals
The battle of the locals Jim and Niall was very one sided with Niall cruising home to victory. Paddy Hanlon also had a comfortable win disposing of Mark Hamilton . Jim Harmon easily got the better of  Kenny Steenson. Finally after a slow start John McMahon rallied to beat Gerry McCabe with an end to go.
Semi Finals
Niall continued where he had left off all night and looked like he would beat Paddy easily but after a fire and a count of 3 Paddy managed to take the game within 2 playing the last. Niall was not to be outdone  and never gave Paddy a sniff to win by 3. John McMahon never looked like losing against Jim Harmon and in the end won by 5
Final
The final itself was a one sided affair with Niall (who lost in last years final) running home an easy winner with an end to spare.