Section A of the National Trips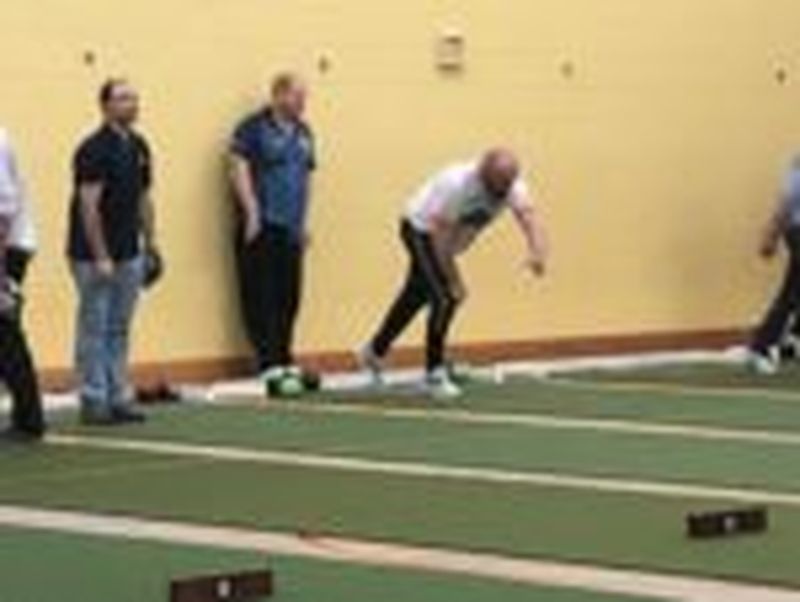 The first section of our National Trips took place in Redeemer. There were many tight matches and some incredible comebacks.
1st Round
John McMahon playing with Thomas Gartlan and Imelda Hanratty began their night with a close encounter with with Sean Duffy winning by 3. Gerry McCabe with Kieran Trainor and John Murnaghan comfortably overcame Shane Finnegan. Noel Mackin with Patsy Burns and Anthony Reel had a nail-biting encounter Gerry Cooney from Redeemer. It took Noel his last bowl in an extra end to claim the victory. Sean Traynor with Michael Cunningham and Gill Rouiller won with an end to spare against David McGuiness. Peter Byrne had a straightforward victory against Michael McLearnon. Colm Minnock continued his recent good form by beating Eugene Callan.
Quarter-Final
Patricia Hanlon with partners Colin Hanlon and Alo McGrath won by 4 against Peter Byrne. The battles of the McMahon's saw John McMahon narrowly beat Diarmuid by picking up 3 in the last end. Noel Mackin was involved in a crazy game against Gerry McCabe. Noel raced into an 8-0 lead by picking up 6 shots in the first end. But the Cooley pair was not to be outdone and fought back to win by 3. Finally Colm Minnick with Mary Larney and Peter Farrel scraped over the line against Sean Traynor.
Semi-final (Last game of the day)
Gerry McCabe ended up easy winners against John McMahon winning with an end to go. Colm Minnock had much tighter affair against Patricia Hanlon and in the end won by 2.