Shane Hand to face Thomas Martin in Section B of National Singles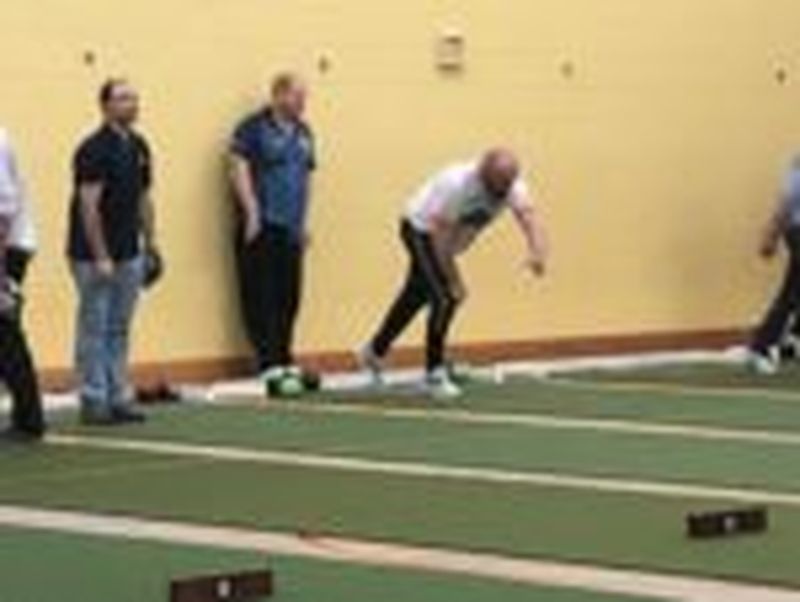 Friday Night saw the conclusion of our National Singles with some incredible bowls being played
Preliminary Round
Patricia Hanlon took an early lead against JimFox but Jim wasn't to be outdone and fought back to claim a tough victory. Inthe slowest game of the night Micheal Savage eventually beat G McAleer by the narrowest of margins. Thomas Martin had a good tussle with Micky Hayes but ultimately Thomas experience was to much for Micky.
1st Round
Thomas Martin raced into a 7/0 lead against the returning Sean Trainor but Sean took the game to within 1 playing the last end. Thomas however just did enough to claim the victory. Seamus McParland had a comfortable victory over John McMahon as did Kieran Trainor over Rachel Brennan. Micheal Savage knocked out the dangerous Mary Larney. Shane hand won with an end to spare against Vera Mohan.
2nd Round
In arguably the game of the night Kieran Trainor pipped Seamus McParland. In the battle of the Martins, Thomas came out the victor over Catherine. John Murnaghan started slowly against his Cooley counterpart Colin Hanlon but eventually his experience came through to win. Fra Dillon wasplaying some magnificent bowls to beat Ronan Hanlon.
Quarter Finals
Micheal Hand reached the last game of the night by beating Micheal Savage by 4. Thomas Martin continued his fantastic form this time by beating Jim Fox. Fra Dillon looked like he was going to cruise his match with Shane Hand but Shane somehow managed to stay with Fra and eventually the Corduff man won by 1. Finally in the tie of the round Kieran Trainor faced John Murnaghan. This game was nip and tuck throughout with both players on top of their game. Kieran's running eventually however was the difference with Kieran winning by 1.
Semi Finals (Last Game of the day)
Going into the last few ends both games couldn't have been much closer. Shane Hand and Kieran Trainor was an enthralling game with Shane one up playing the last end. However it took a moment of brilliance from Shane to win. A drawing shot (which in all tense and purposes looked impossible) to to lock the head up and win  His father Michael was also in a ding dong battle with Thomas Martin with this game going into an extra end. Thomas kept drawing and drawing and this paid dividends as Michael turned to his running game. Michael fired last 3 bowls missing each