Report on Kilcurry Pairs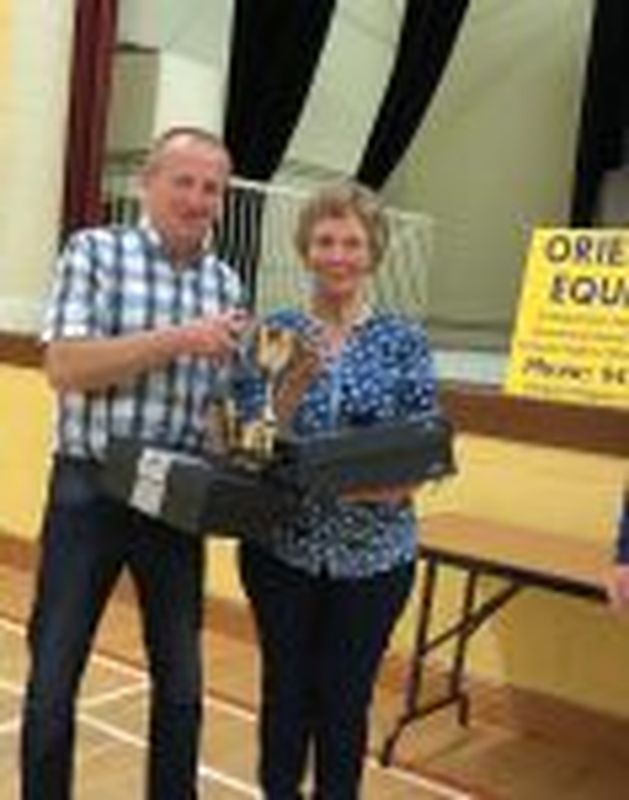 The Final of Kilcurry 0pen pairs tournament was held on Friday night 5th October  18.
The 1st round saw Seamus McParland and Paul O'Keeffe beat Sean Conroy and Micky Hayes. Daphne Marshal and Colin Dunwoody disposed of their club-mates, the Elliots. Paddy Hanlon and Bridget Davidson beat Rachel Brennan and Geraldine Boyle. Finally MJ O'Conner and Gerry Roe beat Michael McLearnon and Patsy Burns.
The semi finals saw the Armagh pair continue their good run with a win over Seamus and Paul. Paddy and Bridget knocked out Mj and Gerry.
The final was over 11 ends and between Daphne Marshall and Colin Dunwoody versus Bridget Davidson and Paddy Hanlon. The Armagh pair raced into an early lead and were 4-1 UP after 4. A Comeback looked on the way when paddy and Bridget took it back to 4-3, another 2 shots to Colin left them 8 -5 up with 3 ends to go ,The leaders kept up the pressure and 2 more shots over the next 2 ends saw them over the line .Although all four played some very good bowls the leading bowls of Daphne were instrumental to the win .Commiserations to Paddy and Bridget but congratulations to Colin and Daphne. Our thanks to all that played in the tournament.